VisiFI Recognized for Innovation in Digital
Winning the Digital Category in the 2023 Callahan Innovation Series is an exciting achievement for VisiFI and we are proud that our Digital Lending platform was selected by the credit union industry.  After winning the 2021 award for the online and mobile banking category, we feel confident that our solutions give CU's and their members the technology they need.
Mission Minded - VisiFI partnered with organizations for a common purpose
Working with Common Cents Lab at Duke University as well as other Dedagroup companies and credit union partners, the VisiFI Digital Lending solution was developed with members in mind, speaking the member's language and making the loan application process an enjoyable experience.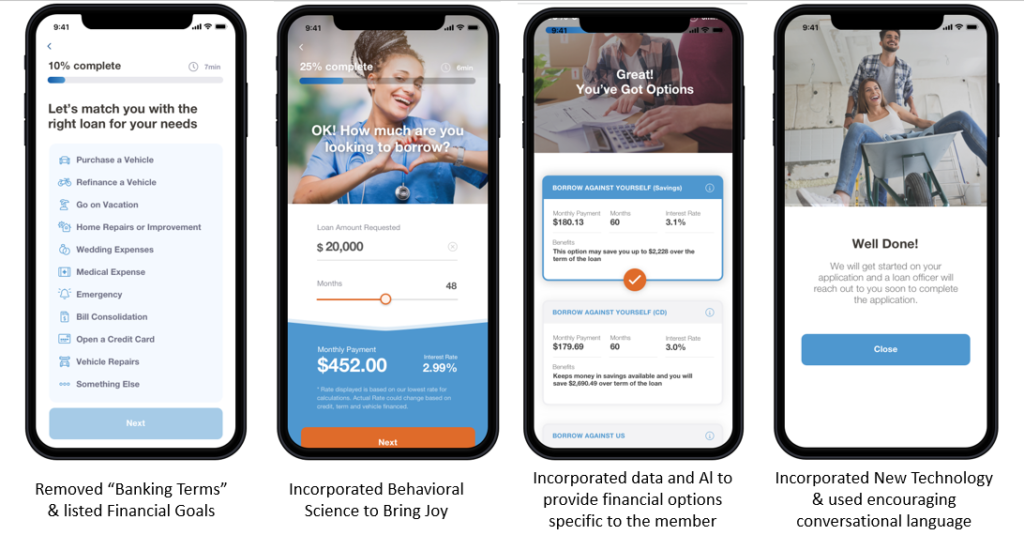 The Result: A Consumer Lending Experience that brings loans back to credit unions
VisiFI helps credit unions grow by leveraging technology that transforms the relationship with their members into easy-to-use, seamless experiences.  
To download the Powerpoint presentation from our Callahan entry, please complete the form below.
Download VisiFI's Company Profile