Instant data,
enhanced governance
Peach State Credit Union and VisiFI
About Peach State Credit Union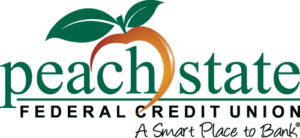 Originally founded in 1961 as Gwinnett Teachers Credit Union, the Board of Directors voted in 2012 to change the credit union's name to Peach State Federal Credit Union to better reflect the credit union's field of membership. The credit union's service area includes north Georgia and southwest South Carolina. Operating as a not-for-profit financial cooperative, Peach State's mission is to provide quality financial services that meet the needs and exceed the expectations of its member-owners. The heart of Peach State is found in our dedication to our Community, the Arts, Responsibility, Education and Service. Peach State C.A.R.E.S. so that our members and communities may continue to grow.
Peach State's Key Figures
Leveraging the power of data
The Accounting and Back-Office Department of a credit union is the engine that ensures the organization is running effectively.
When it comes to one of the main goals of this department, the balancing process, the ability to look at data quickly and with great detail is crucial to prevent errors. That was one of the main business needs that Peach State Federal Credit Union wanted to address when they started to work with VisiFI on this project.
The batch processing of the accounting data was affecting their ability to solve internal balancing issues in a timely manner. The original system managed the balancing process the day after the transactions occurred. This resulted in a list of time-consuming tasks for Peach State since the correction of the accounting data was performed on batch reports that did not include current data.
These elements, together with the limited search options and filters that were available on the batch system, led Peach State to engage with VisiFI to enhance the system through a real-time solution that could ensure instant access to information.
Building a data-driven organization
With the implementation of the Real-Time General Ledger, Peach State is now able to research potential outages on a real-time basis and no longer has to wait until the day after the transactions occur. 
The ability to have access to real-time data about any member transaction results in a critical shift for the Accounting Department. Peach State is now able to build a more data-driven credit union and consequently, a more member-centric organization.
By implementing the Real-Time General Ledger, VisiFI helped Peach State streamline and automate the Accounting Department's balancing process, enabling them to not only save time but also eliminate human error in manual postings. 
One of the vertical add-ons of the Real-Time General Ledger, the investment module, has also proven to be an effective and efficient tool for managing Peach State's investments in Certificates of Deposits. This has helped in the credit union's monthly time management of interest posting and balancing of interest accrual. Today, Peach State continues to work with VisiFI to keep evolving: the implementation of the Real-Time General Ledger has resulted in a more effective, efficient and responsive financial institution.
"With the Real-Time General Ledger we are now able to run our financials on demand, and no longer have to wait for this data until the next day. This is not only a crucial time-saving element, it also allows us to set the foundation for a data-driven organization.  Having instant access to information about how we are performing helps us to make informed decisions on the fly." Michael Santoro, CFO, Peach State Federal Credit Union.
"Our overall experience with Real-Time General Ledger has been very positive. VisiFI always seeks end user feedback and makes the processes and system functionalities adaptive to meet the goals of the user and the credit union," Terrell Duck, VP of Accounting, Peach State Federal Credit Union.
A Data-Driven Credit Union: Accessing data in real-time to enhance decision making.


Streamlined Operations: Performing instant outage corrections resulting in a more efficient accounting system.


Real-Time Financials: Immediate view of credit union performance.

Want to know more? Fill in the form and we will get back to you