Another step to sustain the movement.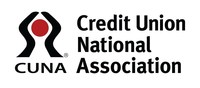 VisiFI continues to increase their involvement with credit union associations and we are pleased to add CUNA to the list for 2021.
The Credit Union National Association (CUNA) is a national
trade
associ
ation
for both state – and federally chartered
credit unions
located in the
United States
.
Our participation in CUNA is rooted in VisiFI's willingness to sustain the Credit Union' movement through advocacy and empowerment of institutions such as CUNA.