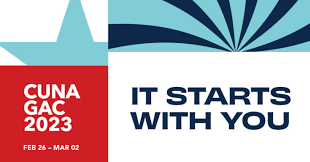 It's time for GAC 2023 and VisiFI will be located in Booth 243!
The VisiFI team will be joining the Credit Union community, sharing visions and tools to help credit unions grow and thrive in the digital era.
We are excited to deliver a truly seamless digital banking experience that satisfies members and helps Credit Unions compete.
At GAC we'll be introducing the final piece of the VisiFI Digital "Triple Play"
We are excited to launch the NEW Lending Center and introduce the NEW Digital Lending App! This app is member-facing and speaks the language that your members speak. Studies from 2022 show 9 out of 10 Americans use at least one fintech app for their banking needs and 48% of them said the app made them feel in control of their finances. That's the feeling VisiFI's digital lending app delivers. With behavioral science at its core, it's easy to use and streamlines the process with loan options that fit the member's needs: Best Rate, Lowest Payment, Borrow Against Yourself, or Borrow Against Us. It's state of the art and we know your members and prospects will love the new technology.
If you are going to attend the GAC conference in Washington D.C., please stop by Booth 243.  Sarah Jess, Business Development Director at VisiFI, will be happy to meet with you to show you our market leading solution.
If you'd like to schedule some time with us during GAC 2023, please fill in the form below.