VisiFI Recognized for Its Innovation in Online and Mobile Banking
Winning the 2021 Callahan Innovation Series in the online and mobile banking category is an important achievement for our company and we are excited to be recognized by professionals in the credit union community as having the most innovative application.
Building around Credit Union and member needs is our way of bringing value to the industry.
Our online and mobile banking solutions are designed to give the best user experience, with a focus on the real business needs of Credit Unions in the digital era.
These solutions natively embed features like digital onboarding and account opening, leveraging behavior science to ensure a better fit with real member needs, a capability we implemented through our relationship with Inclusiv and Common Cents Lab at Duke University.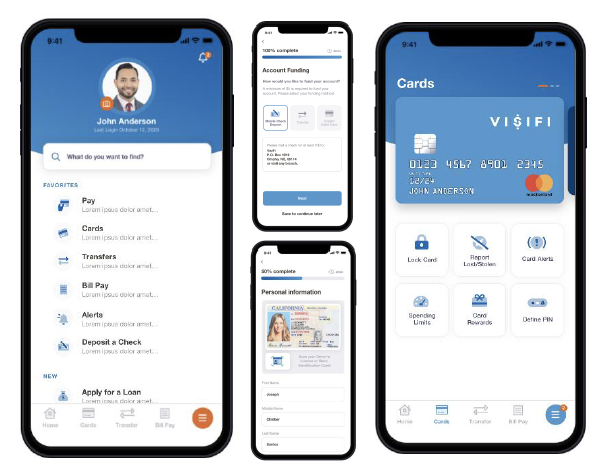 Always Building to Something Better
Always building to something better is our way of envisioning our future, and the future of the industry, in a mutual growth path. We feel the credit union industry is uniquely positioned within the financial services sector and our solutions are built with this in mind.
We're adept at building solutions that enable our clients to stand out against the skyline.
To download the Powerpoint presentation from our Callahan entry, please complete the form below.
Download VisiFI's Company Profile