Strength to Stand the Test of Time
VisiFI is part of Deda Group, the IT branch of the Italian company Lillo Holding, a prominent organization worth $3.4 billion (revenues 2019), with a history that spans more than 100 years. Here in the United States, VisiFI demonstrates Deda Group's ongoing entrepreneurial approach to business and technology as we continue to extend our international presence into areas and industries where we can offer significant advantage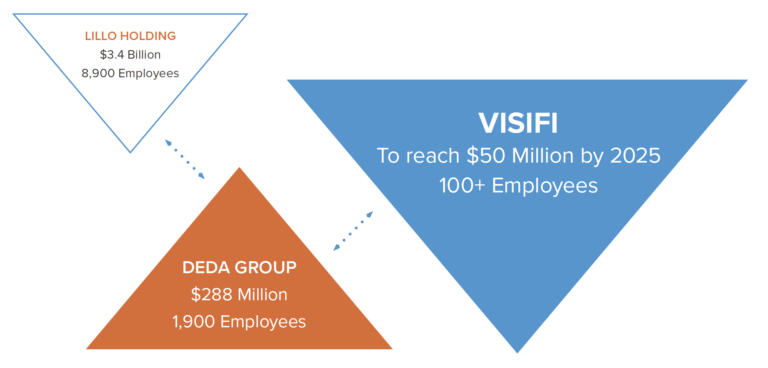 From businesses and public administration to fashion, grocery and other industries, our parent company expertise and experience in a variety of markets informs our strategy in the development of IT and software solutions – making us well-suited for managing credit union relationships, payment flows and transactions – from core to compliance to consumer.
"
We have a long-term strategy to grow worldwide. Our banking & financial software segment is the most relevant area in which we pursued the Group's international development, in the USA with VisiFI and in Mexico with Dedamex.
"
– Marco Podini, CEO and President, Deda Group
Just as credit unions deliver a financial foundation that builds lasting, financially sound relationships, VisiFI is building a new architecture – on a solid financial foundation – that better reflects the needs of the credit union industry and the stability that financial strength brings. 
It's a thread that is woven throughout the global organization to which we belong.
LOCAL SOLUTIONS THAT ARE SHAPED BY A WORLD VIEW
While VisiFI's singular focus is on real-time technology solutions that drive advantage for credit unions, our relationship with our parent company, Deda Group allows us to draw on 25 years of experience in managing and developing an international core banking system that facilitates banking processes in Europe, Latin America and the U.S.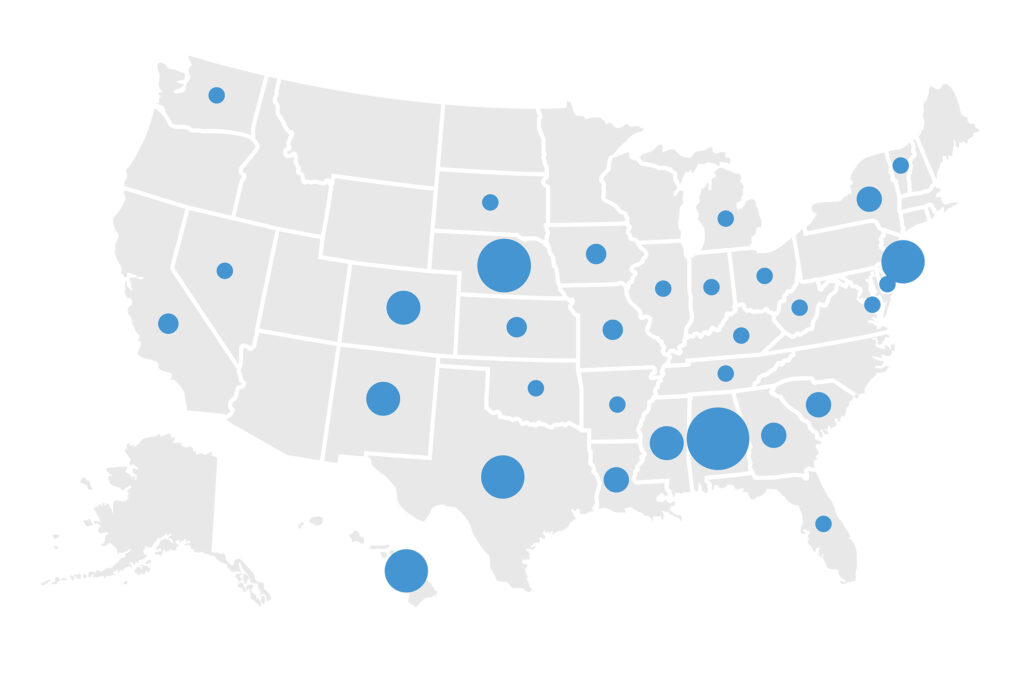 Its proprietary core technology platform is multicurrency by default and informs a wide knowledge of international financial intuition needs and models, along with the capability of distilling this expertise into solutions and services built around the financial institutions' current and future needs.
This knowledge can also be applied to VisiFI's credit union solutions – ensuring early response to changing market conditions, such as the introduction of cryptocurrencies, the development of new compliance issues and the assurance of the highest possible security and protections.
VisiFI knows a lot about developing technology solutions that are intuitive and effective. That's because they're based on the main vertical business process of the credit union and backed by a team with first-hand, subject-matter expertise and organizational experience to deliver enhanced technology tools, and improve back-end efficiency and member-facing solutions in such key areas as: